Tara Thue – President, AT&T Utah
June 7, 2022
Broadband Access and Affordability, Public Safety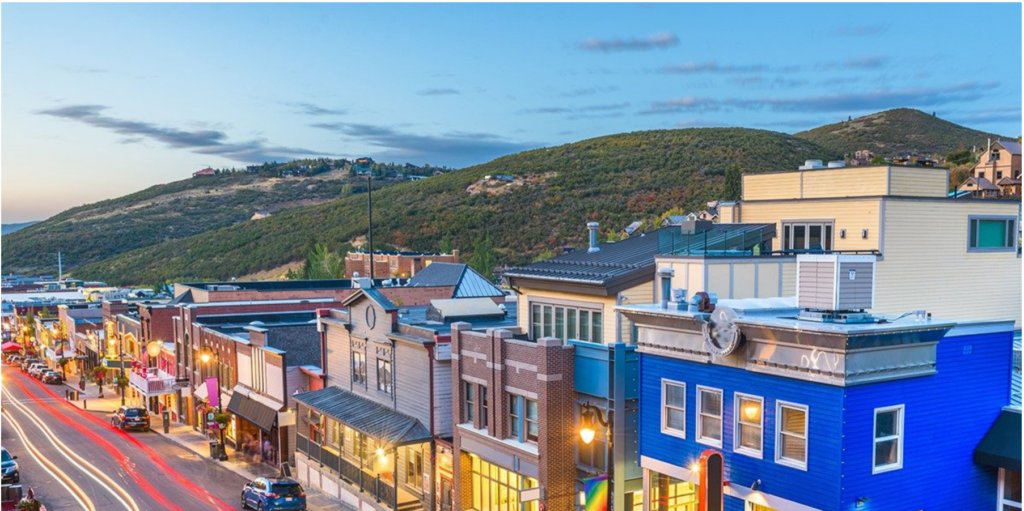 AT&T Investments Connect Communities
In Utah, we invested more than $255 million in our wireless networks from 2019-2021.
Cities and communities throughout Utah impacted by this investment, include:
More than $20 million in Weber County
More than $25 million in Utah County
More than $130 Million in Salt Lake County
We know how important it is for our customers to stay connected. That's why we're focused on boosting network reliability and capacity as we expand our network nationwide. This helps residents get the best possible experience over the AT&T network where they live, work and play, as well as supporting first responders on FirstNet®.
We are also working closely with local communities and government leaders in Utah to expand access for residents and for the people who visit Utah. By combining the resources of the government and private sector, we can help people stay connected while they work, live and play in Utah.
Unlocking the Power of 5G: AT&T is America's Most Reliable 5G Network1. AT&T currently offers 3 flavors of 5G*, which helps enable the network to reach its full potential. Here's how they work:
AT&T 5G using low-band spectrum offers fast speeds and reaches more than 277 million people in more than 18,000 cities and towns in the U.S. including Salt Lake City.
AT&T 5G+ recently introduced mid-band spectrum in limited parts of 8 metros nationwide. This spectrum sits between our other 2 bands. The mid-band spectrum provides a great combination of ultra-fast speeds and wide geographic coverage.
AT&T 5G+ using high-band (millimeter wave) spectrum delivers super-fast speeds and unprecedented performances in high traffic areas including parts of more than 45 cities and 40 stadiums and venues nationwide, including VIVINT Arena in Salt Lake City.
Supporting First Responders by Expanding the Nation's Public Safety Network: FirstNet, Built with AT&T, is the only nationwide, high-speed broadband network built with and for America's first responders. With FirstNet, we are helping to connect public safety agencies and organizations in metro and rural communities across the state. It provides America's first responders and the extended public safety community with truly dedicated coverage and capacity when they need it. FirstNet includes unique benefits like always-on priority and preemption, high-quality Band 14 spectrum and a one-of-a-kind 5G experience to keep public safety mission ready.
Here are a few highlights of the enhancements we've made in Utah in the last few years:
April 8, 2021 | AT&T Announces Availability of Super-Fast 5G+ Service at Vivint Arena. AT&T's 5G+ available for customers to experience while attending Utah Jazz games and other events. First responders in Salt Lake City gain access to 5G+ on FirstNet®, America's public safety network. Learn more.
April 2020 and July 2021| I-70 Corridor: Two new FirstNet sites were added on I-70, covering remote parts of Sevier and Emery counties, with additional coverage coming at the end of 2022.
September 9, 2021 |FirstNet/American Fork Canyon: A critical FirstNet commit site is now on air. The oDAS system covers nine square miles of American Fork Canyon, an extremely popular recreation area that has lacked cell phone coverage. Prior to the installation of this system, there was limited land mobile radio and cellular coverage up in this canyon, which created difficulties for first responders who are regularly called to respond to emergency incidents in this area. This system was executed through multiple partnerships and support from the Utah Department of Transportation, Utah Communications Authority, Utah Country Sheriff Department, and Crown Castle.
---
1 AT&T awarded Best Network by GWS OneScore 2021. GWS conducts paid drive tests for AT&T and uses the data in its OneScore analysis. AT&T 5G requires compatible plan and device. 5G not available everywhere. Go to att.com/5Gforyou for details.
* To experience AT&T 5G+, you'll need to be in a 5G+ coverage area, have a 5G+ capable device, and be on one of our plans that include 5G and 5G+ access at no extra charge. See att.com/unlimited for more details.
® FirstNet and the FirstNet logo are registered trademarks and service marks of the First Responder Network Authority. All other marks are the property of their respective owners.
About AT&T Communications
We help family, friends and neighbors connect in meaningful ways every day. From the first phone call 140+ years ago to mobile video streaming, we @ATT innovate to improve lives. AT&T Communications is part of AT&T Inc. (NYSE:T). For more information, please visit us at att.com.